Wigs for Women – Hair Loss Solutions
Wigs for Women – Gain back your confidence with our hair loss solutions for women!
Consider Partial Hair Additions (Wig Toppers)
Partial hair additions are perfect for those experiencing partial hair loss. These would be used when a full hair system, (wig) would be too much. They can be attached to your scalp or customized for daily removal and are then cut to blend in with your hair. It will not cause damage to your hair or scalp. Partial hair additions, or Toppers, will add fullness and volume in the crown, back and sides of the head. Maintenance appointments are needed in order to maintain longevity and cleanliness of your new system, hair and scalp. Contact us to make an appointment today.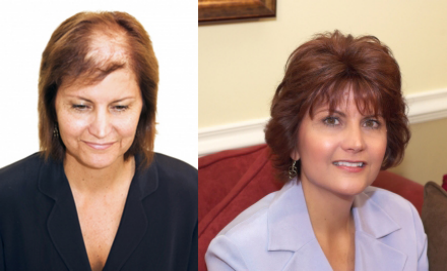 Full Hair Systems (Wigs for Women)
Full hair additions work well for those experiencing near or total hair loss. During your consultation, we will discuss what color, style, and hair fiber works best for you! Stock and custom wigs can be ordered and custom tailored for the perfect fit!! We offer our clients the best quality 100% human hair and synthetic wigs. Your new hair will look and feel virtually undetectable and beautiful! Just like your biological hair, maintenance appointments are needed.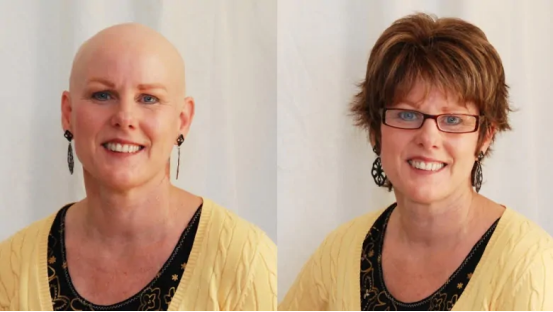 Cosmetic Aids
We have a variety of topical products that will provide just the right amount of coverage to fill in thinning areas of the scalp. Just as powders and liquids cover dark spots or redness on the skin, thinning areas on your scalp can be disguised with a matching camouflage powder, scalp spray or scalp concealer. With proper application, this type of hair product can disguise your hair thinning or loss, and will wash out with shampoo, when you're ready!! These products are made with hypoallergenic ingredients, and won't irritate the skin. You will be amazed at their effectiveness.
Shop our Online Store bestwigbuy.com !